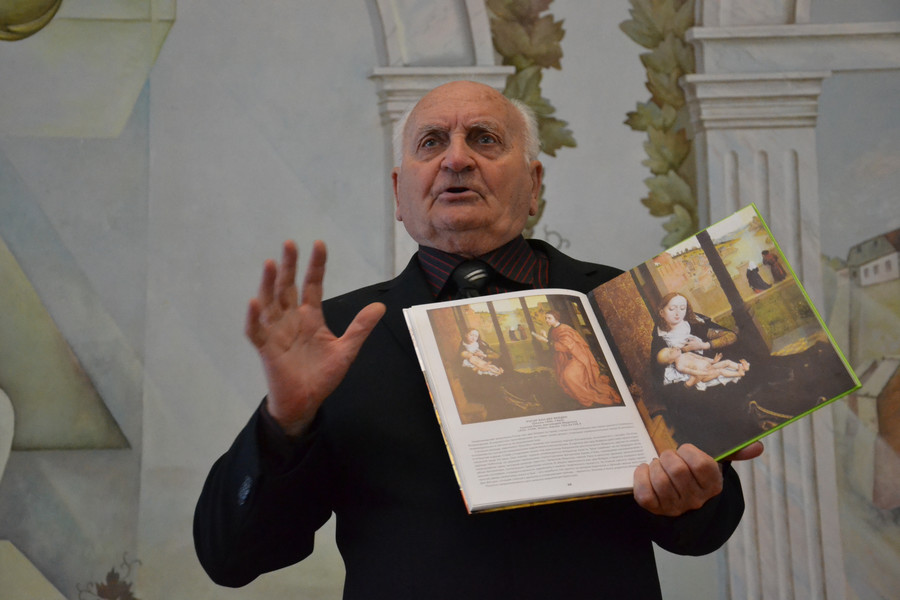 Volodymyr Ovsijchuk (1924-2016) – is a Ukrainian art historian, educator, well-known researcher of Ukrainian arts, a man of colossal knowledge and erudition, as well as a good friend of the Ostroh Academy.
During his life, Volodymyr Ovsijchuk wrote more than 135 publications on art history. And he was an artist. The collection of the NaUOA Museum includes 77 of his paintings, which the author personally donated to the university. These are several portraits and still lifes, and mostly landscapes of the Crimea, the Carpathians, Slavutych and Galicia. Viewing these paintings convinces that Volodymyr Ovsijchuk put his thorough theoretical knowledge into practice.
Anyone can view the donated paintings by visiting the permanent exhibition of works by Volodymyr Ovsijchuk in the university premises (hall and room 7).